Rendang Minang
Rendang is a spicy beef dish from the Minangkabau region of Indonesia. Negeri Sembilan is well-known for its own Rendang, known as Rendang Minang. Because of the way used to prepare it, a culinary expert describes it as "Caramelized Beef Curry." To make the coconut milk dry and black, the meat will be cooked gently. Rendang is commonly prepared for important occasions such as 'Hari Raya Aidilfitri' or 'Hari Raya Aidiladha' and takes around 8 hours to create. Rendang Minang's major ingredient was either chicken, beef, or duck meat. It can be served with warm rice, bread, or simply on its own.
Apam Johol
Apam Johol is a well-known traditional dish from Johol, Negeri Sembilan. Apam Daun Rambai is another name for Apam Johol. Wheat flour, sugar, brown sugar, and breadcrumbs are combined to form this dish. Then, to maintain the aroma and make it pleasant, it will be wrapped in rambai leaves. It can be served as a dessert or during high tea. It's sometimes served with "rendang," "sambal tumis," or bean porridge.
Masak Lemak Cili Padi
Negeri Sembilan is a unique state characterised by a strong Minangkabau culture. Masak Lemak Cili Api is a dish that appeals to a wide range of tastes. Masak Lemak Cili Api is a Negeri Sembilan specialty. The addition of fresh turmeric gives the gravy its golden colour. This meal has a lot of heat from the chiles. They occasionally replace the beef with fish and add pineapple to provide a savoury flavour to the dish. For a filling meal, serve it with rice.
Sambal Tempoyak Daun
This dish combines fermented durian with a variety of herbs. It was excellent when the fermented durian was combined with herbs. The people of Negeri Sembilan combine a few leaf herbs together, but they can also use 'pucuk ubi.' It has a spicy, sweet, and sour flavor that nicely balances the dish's flavor. It's typically served as a side dish with white rice.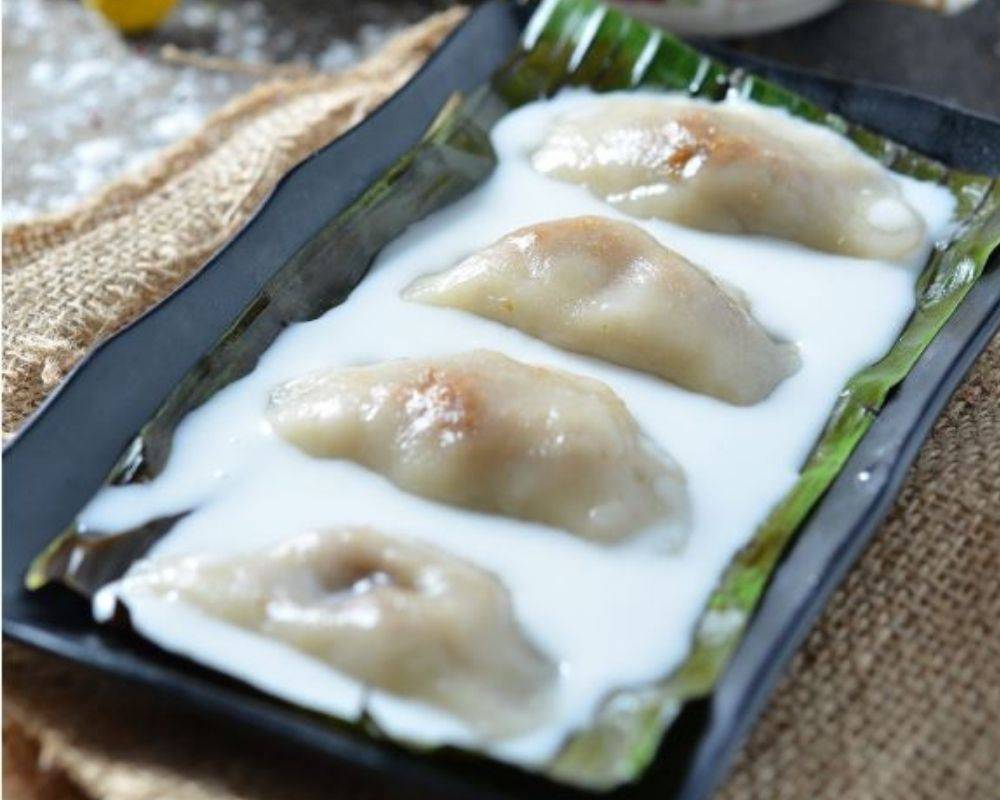 Kuih Sopang/ sepang
Banana, brown sugar, and glutinous rice flour are used to make Kuih Sopang, a traditional treat. Grated coconut is used as the filler for Kuih Sopang. It's commonly served with a coconut milk gravy and has an oval shape.